Mujeres en Medicina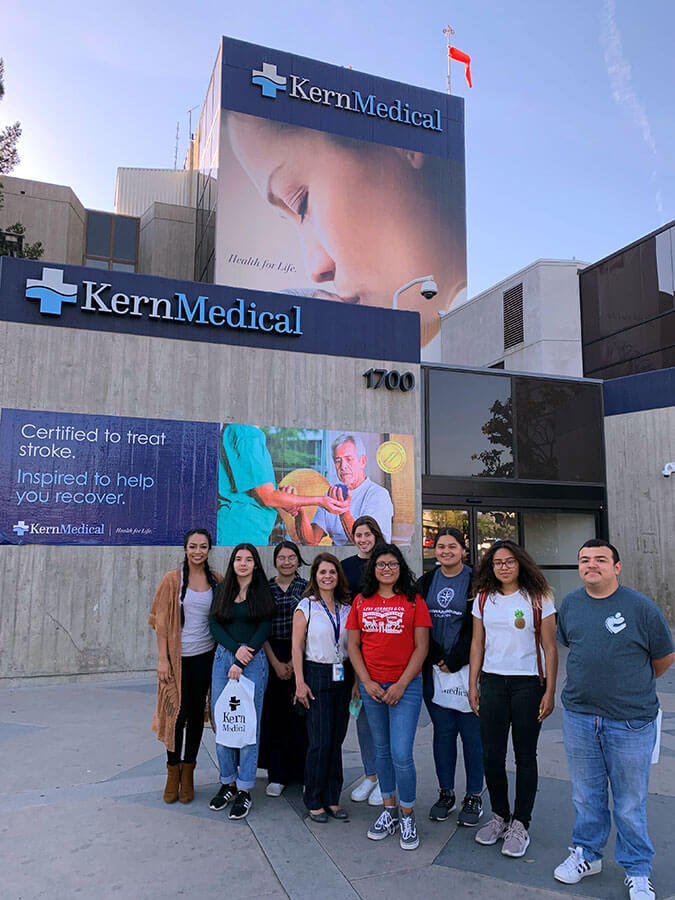 Mujeres en Medicina is a new Kern Medical program that began in Fall of 2018. Led by a variety of successful Hispanic staff members across a variety of occupations, Mujeres en Medicina focuses on student outreach and health career guidance.
Our Foundation team identified a need for a program that would help close the gap between low-income students and career success. We sought to create a leadership team that developed into Mujeres en Medicina and expanded to our Health Career Pathways Program.
This new program focuses on providing low-income, minority students with resources needed to reach academic and career success by creating positive relationships between students and successful leaders in healthcare.
Students who get the opportunity to participate in our Mujeres en Medicina Health Career Pathways Program have the capacity to gain exposure to a variety of health careers, interact and build relationships with successful leaders in those career fields, and learn about the educational steps needed to pursue those careers.
It is our goal to present students with various career pathways and spark interest in the health care industry. We Educate, Encourage and Engage.
For More Information on How to Support Mujeres en Medicina:
Please contact Aidee Cardenas at 661.489.5255 or Aidee.Cardenas@kernmedical.com